June 11, 2017 at 3:48 pm
#8441
Well guys… for first thanks for, yours understanding patience and on all to stay here in this project.
Without ruining any surprise and i have a lot for you all to thanks you.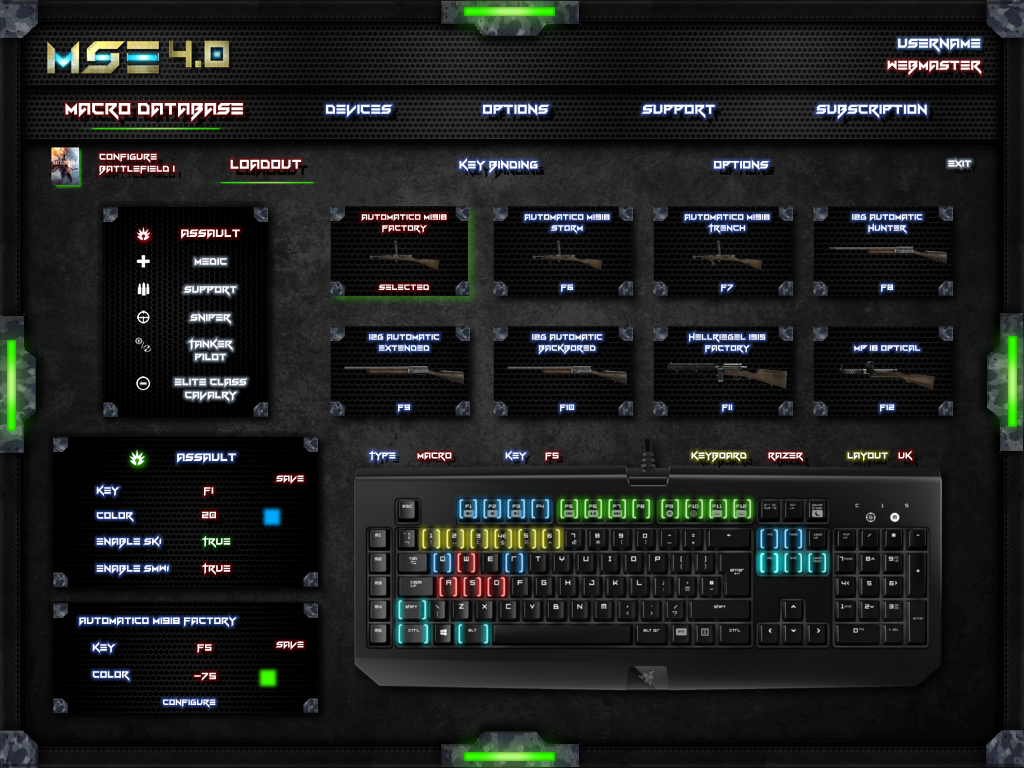 For first , in the Beta i need/i want discuss with you all about the default loadout and the default sensitivity for any games.
In the Image above is for Battlefield 1. Also for CS GO i have some ideas that we will discuss in beta again.
Now the first 50 registered to the beta users are this (for the others 1 day delay):
Arnold
Rouss3l
darcksorcerer
sirbart
progh0st
woogie
woogie2
MrDLove
rosen
nibbi
Lucas
singhsta
jaywii
lalala
HaXer_Panda
Jorge
Flávio
Marcii
sergio1
Kikko kikko
cmb_stern
quentin
Oliver
Thomas
Tim
Lalito
Dennis
lopezaa
jb643494
toster1993
socola
Prophet
TJ Bauer
takemysins
frofro
TekXD
mauro
Jonhy
hmoobh8wj
Amron
loopdy
Terror
Pierre
carlosv
gamerplant
WTFCharlie
User741
Christopher
Totoi
david
I hope to send in the next week to this users , remember ISN'T A PROMISE…please…sorry for the past delay. Never will happens more in the future.
Thanks guys.